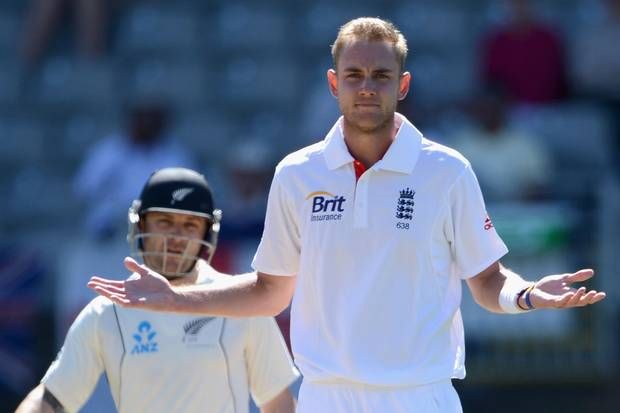 You may or may not know, that I listen to a lot of online cricket commentary through Guerilla Cricket, a lovely alternative, interactive commentary service that stays in touch with its listeners through Twitter. You can tweet them @guerillacricket. (While you're at it, I'm @SubtleKnife00, look me up.)
During one of the recent Test Matches between England and India (I believe it was the third one, at the Ageas Bowl near Southampton, at the end of July) the commentators were talking about Stuart Broad's reputation of petulance and Not Fred Titmus (@FredTitmus) mentioned that petulance should be measured on the Broad scale.
So I decided there should be such a thing. As you can tell from the title of this post, it is abbreviated BS, make of that what you will...

The Broad Scale (BS) of Petulance:
(from mildly petulant, 1., to extremely petulant, 10.)
1. irritable
2. discontented
3. ill-tempered
4. fractious
5. contrary
6. peevish
7. querulous
8. insolent
9. petulant
10. Broad
Yes, on the Broad scale of petulance, petulant ranks ninth out of ten.