As promised, here are some pictures of me with the new hair colour. It's gold "light golden brown" and I was very worried about doing the highlights myself. It proved very fiddly, but in the end I believe that made it look less structured and therefore more natural. Light streaks at regular intervals are a dead giveaway for a bad dye-job - unless it's meant ironically, of course. Unfortunately I'm rather pessimistic of most people's capacity for irony...

Now all I need is a haircut. I don't think I'm going for the do-it-yourself route on that.




Then I found a post by the marvellous Joe.My.God. about making a Shepard Fairey-like icon of your own picture, to look like the famous Barack Obama poster. Here's my effort, doesn't it make me look so much better than the original?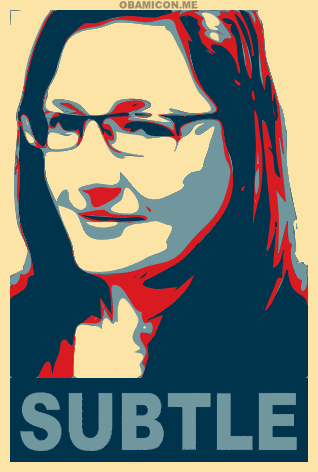 Try it yourself at Obamicon.Me.