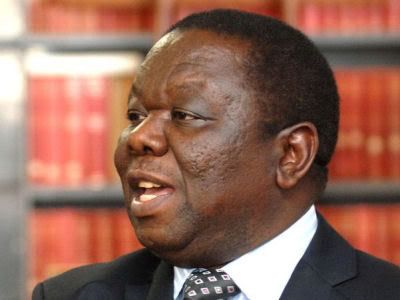 Zimbabwe's opposition leader Morgan Tsvangirai has taken refuge in the Dutch embassy in the capital, Harare.

The former presidential candidate apparently fled to the Dutch embassy yesterday after a police raid targeting the headquarters of his Movement for Democratic Change. The police told AFP that people were removed from the MDC headquarters "for hygiene reasons".

This is how Tsvangirai looked after an arrest in March 2007, so you can imagine he wasn't looking forward to a repeat performance:




On a much less serious note, there's a funny gaffe on the BBC website (the emphasis is mine):


"Dutch Foreign Minister Maxime Verhagen said that if Mr Tsvangirai was looking for safety at the diplomatic mission, he was welcome.

'We've seen the last weeks a new low in the tortured history of Zimbabwe and I think that Mr Mugabe no longer has any moral legitimacy in the eyes of the people of Zimbabwe,' she told the BBC."

That's Maxime, not Maxine, dear Auntie Beeb...