This morning I went to see Edward, my hairdresser, to get some highlights, besides having my hair washed, cut and getting a head massage, of course. I frequently have trouble to stay awake during the latter, they're so relaxing. If you're ever in Amsterdam and feel like any of those things, stop by the Molsteeg.

My sister already remarked how blonde I look, and how that suits me...
(hint: she was not being nice)

Here's the result, front and top views: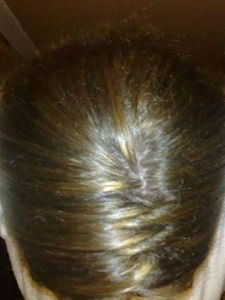 Looking at the first picture it strikes me how the parting in my hair looks wrong. I'm used to seeing it on the other side! Perhaps I should flip it just so you can see what I see when I look in the mirror. It's funny how the flash brings out the highlights in the second one. They're not that pronounced in real life.

And yes, I look cold. It wasn't actually all that bad today, though. And yesterday I took a walk with K and Sunshine in just my sweater. (And that scarf I'm wearing in the picture.)

EDIT: Oops, completely forgot the second part of the post! When I got home this was waiting for me:




Not my actual card, obviously...