Someone linked to this picture on another blog and I thought it was cute.

"Cute?" you ask.

"Yes, cute," I say.

Just embiggen and you'll see.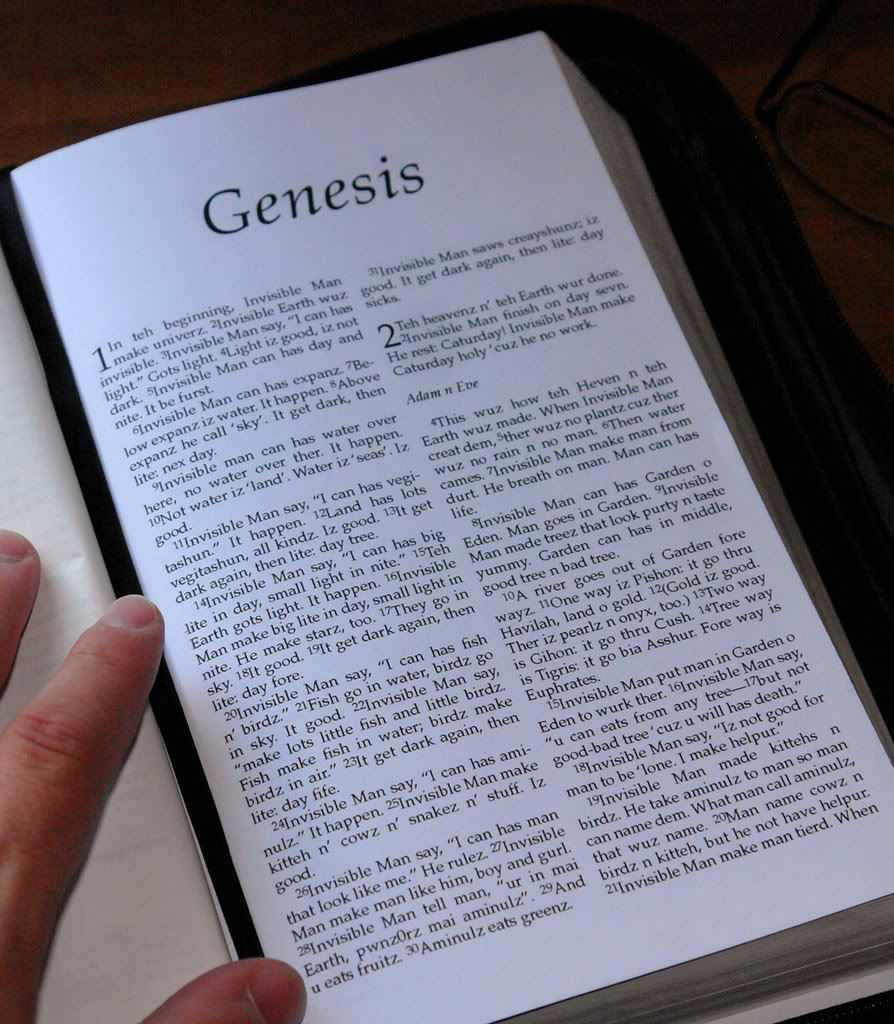 (Just between you and me: I think the guy that posted the link is cute too, we're going on our first date tomorrow night.)

EDIT: Check this out! Someone was inspired by that picture and set up a wiki to translate the whole bible into LOLCat. Thanks to Buttermonkey for the link.