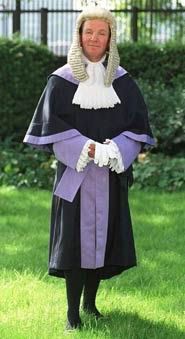 A British judge's mistress has finally won a five-year battle, backed by his brother and sister, to have the inquest into her lover's death reopened.

The first inquest ruled that judge Andrew Chubb's death in 2001 was accidental, after his garden shed was engulfed in a ball of fire, less than two hours after he had asked his wife for a divorce because he was leaving her for his mistress.

The widow, Jennifer Chubb, claims her husband was suicidal.

Chubb was one of the prosecutors in the case against serial killer Rosemary West.

EDIT: I admit, I only posted this for the picture.