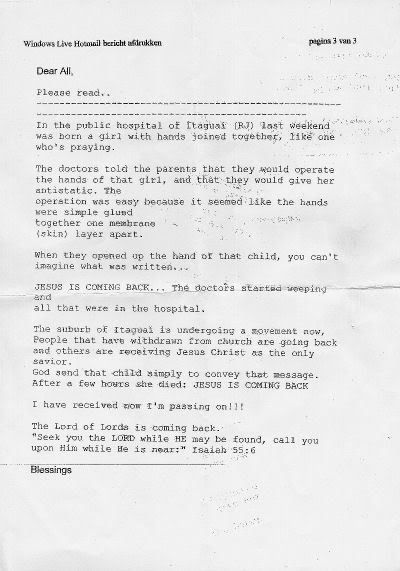 On today's edition of Lost & Found, I present to you a letter left on a bench at the bus-stop at the back of Hollands Spoor train station in The Hague. I want to reassure you that this is not likely to be mail theft, it was lying there in an unaddressed, open envelope. If anything it was my duty to check it to see if I could return it to someone.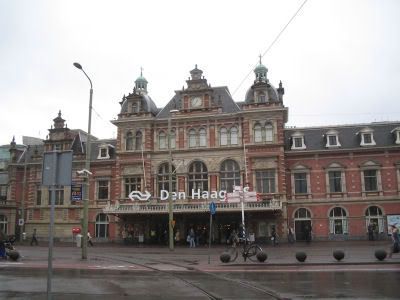 Anyway, it turned out to be an unadressed email printout that has been copied at least once (but I suspect more often). A cursory search online for this miraculous girl gets me no further than this same email - or something similar - being quoted by other bloggers, with differing stances on it's validity... No pictures, no reports by reputable media (at least not in English, my Portuguese is too rusty for a google search), nothing.

Itaguaí is a town in the state of Rio de Janeiro in Brazil, there isn't much more that Wikipedia has to say on it.

Gotta run, gotta get to the gym!