I had such a great day today!

It all started out rather ominously, leaving home knowing I'd be arriving late for the Unitarian Universalist ingathering and so would K and Sunshine. In fact I made it to Amsterdam Central before they did by ten minutes and after talking to K decided I'd head out to buy the turkey burgers we were bringing - it was a potluck type party.

When I got back to the station we took the first metro that left (it was either the red or yellow line) and got off at Spaklerweg, only to find out that the metro we wanted (orange, headed for the bottom left) wasn't going. The horizontal connection, with the green and orange lines, was completely severed because of maintenance work or something. Only we didn't know that then, so we took a metro to the next stop south, Van der Madeweg, then we found out what was going on and out of desperation, got a train back up to Amstel and then a cab to our destination. I wasn't that frustrated, but K was getting pretty annoyed. He has a little problem with patience sometimes...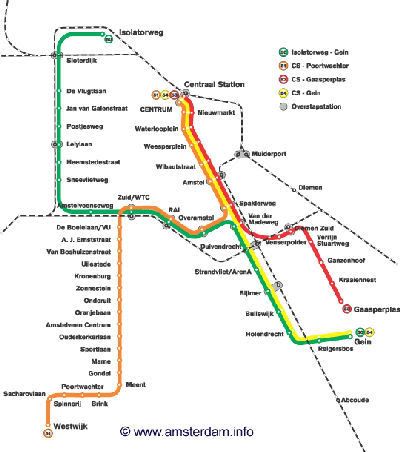 The cab driver was nice, though. And K told me afterwards that he thought the cabbie was interested in me, confirming my thoughts, however he didn't take the opportunity I gave him when the boys were out of the car already and I was still in there with him, to pay, but also to have a quiet word. I asked him his name, he told me, but he didn't ask for mine in return. (K says you have to do all the work for Dutch men, shows how much I know... I only know how to handle the gay ones.)

So we arrived a bit (an hour) late, but it was a very nice gathering. These are great people and I feel at home with them. Here are the seven principles of Unitarian Universalism again, for those who missed them before and because they cannot be repeated often enough:


The Netherlands Unitarian Universalist Fellowship, as part of the worldwide Unitarian Universalist Association, covenants to affirm and promote


The inherent worth and dignity of every person;


Justice, equity and compassion in human relations;


Acceptance of one another and encouragement to spiritual growth in our congregations;


A free and responsible search for truth and meaning;


The right of conscience and the use of the democratic process within our congregations and in society at large;


The goal of world community with peace, liberty, and justice for all;


Respect for the interdependent web of all existence of which we are a part.

Netherlands Unitarian Universalist Fellowship


Afterwards the Reverend Derek and his wife gave us a lift to the metro station and this time we changed onto a tram at Station Zuid, that took us most of the rest of the way. We got off in the Leidsedwarsstraat and went to the Spijkerbar (check out the site, it's been redone since last I visited it, there's even a video about their darkroom - free condoms & lube). K calls it the sleaziest gay bar he can safely take me to, but I think it's not that bad. Okay, there's porn on a monitor over the bar and some homoerotic art scattered around (most of which you can't see when you get there because it's so dark - if you do go there, be careful when you go in, there are some steps leading down and your eyes will need to adjust to the darkness - the pictures on the site are well-lit though).

The guys there are always very nice to me (well most of them, a few studiously ignore me), but there was a bunch of them playing pool who were VERY nice. Kevin had put all our names up on the board so I had to play too. Bad as I am at it, it was so much fun! I know what I want to do, I know what I should do, I just can't make it happen. There's a mismatch between my brain working out the angles and stuff, and my hands delivering. It could just be a question of practice - which I never do.

K, who had a few drinks already, lost to a very sweet guy called John (he's one of the guys interviewed in the darkroom video on the site - not IN the darkroom, just on the subject of safe sex) who we met there before. So then it was my turn and as predicted, I sucked. But then by some miracle I won the match, I think John went in-off as he potted the black. So now I was up against Alan, who was kind enough to give me all kinds of advice before, and who was really good. I actually kept up with him for a while, but then fluffed a stupid shot and he finished off the last three balls and the black quite easily.

I then went in search of K and Sunshine - who had left in search of food - and found them on a bench at the Spuiplein, waiting for a girl they met last night at a friend's house. Apparently she's the person I want to become, totally confident about picking up guys and if I so desire, able to make him "drill me like the California coast" (I'm quoting K) and then tell him to get out. But K was so tired that we decided to call it a day.